you are here: Kidger Home / About Us / Tina E Kidger Bio
Tina E. Kidger: Biography
Proprietor - Kidger Optics Associates, Business Woman, Mother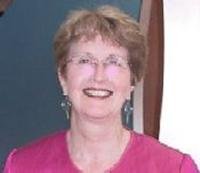 Tina was born Tina E. Webb at Redditch, Worcestershire in the UK's West Midlands, where she spent most of her formative years. She graduated Redditch College where she majored in business and education. In 1960 she undertook the position of personal assistant (PA) to Prof. of Mathematics, R. L. Goodstein at Leicester University. Tina and Michael John Kidger were married on 26 November 1960 at Saint George's Church, Redditch, Worcestershire. When Michael left industry to pursue his Ph.D and subsequent academic career at Imperial College, London in 1963, Tina assumed the role of support to Michael providing him freedom to succeed with distinction in his academic pursuits. Together they raised two children, Julia and David. They moved form Leicester to London, to Orpington, to Chelsfield Park, to Crowborough, UK during their years of child-rearing, industrial and academic association.
In 1982, Tina and Michael undertook the development and marketing of the first fully functional line of UK developed optical design software under the brand name of SIGMA, and the company name Kidger Optics Ltd. Kidger Optics was an industry leader in the conversion of optical design from batch mode processing to software for PC and portable users, allowing individuals the opportunity to perform expert optical design in a standardized desktop environment. With Tina as Managing Director, development of the SIGMA software continued through various upgrades and versions through to the final 1998 release of SIGMA 2100.
During the years of development and sales of the SIGMA program, Tina and Michael traveled extensively promoting their software and presenting tutorial courses internationally. Tina was very active in the optics' community and was a leading member of the Exhibitor's Committee of SPIE – the Society of Photographic Instrumentation Engineers where she continued to build her extensive business contacts and friendships.
Shortly after the release of SIGMA 2100 Michael, in an untimely event, passed away while on a teaching trip to Australia. Following Michael's passing, Tina continued to manage Kidger Optics as a design consultancy rather than a software developer. Today, many designers worldwide continue to use the SIGMA optical design program directly, and many more use the algorithms developed by Kidger Optics in optical design software that permeates the optical design field internationally. Tina is now Proprietor of Kidger Optics Associates, located in Great Malvern, Worcestershire, UK, providing both design consultancy and software sales services to the optics' community. Tina was remarried in 2002 to Emery L. Moore, Ph.D, an engineer/physicist and former President of SPIE. Today, Tina is a contributing member of the optics community through Kidger Optics Associates, organization of the UK Optical Design Meeting (UKODM), co-organization of the Spanish Optical Design Meeting (ESODM), initiation and co-organization of SPIE's European Illumination Design conferences, European Consultant for Synopsys (ex - Optical Research Associates) and as an emeritus member of the Board of Directors of the European Optical Society. Tina appears in both the 2009 and 2010 SPIE publication, "Women in Optics." Tina was awarded SPIE Senior Membership in 2015 and OSA Senior Membership in 2016.
In 1999 Tina established the Michael Kidger Memorial Scholarship to honor Michael's name. Contributions to the scholarship came from many friends and former students of Tina and Michael from around the world. Tina collected and organized many of Michael's teaching notes which have been further developed and published in two volumes with the help of close friends and colleagues. The first volume entitled "Fundamental Optical Design" was published by the SPIE Press, 2002, and the second volume entitled "Intermediate Optical Design" was published by the SPIE Press, 2004.