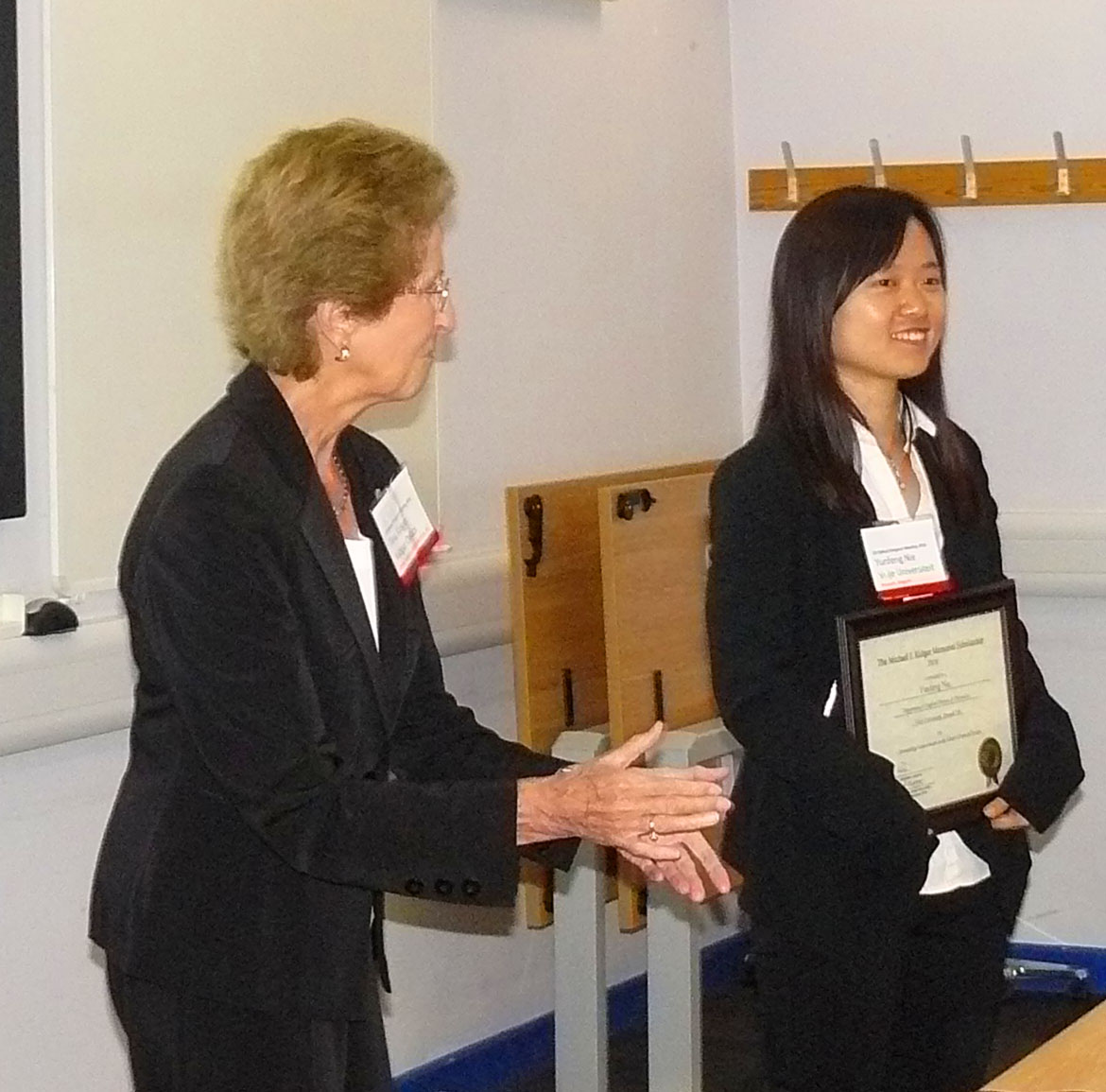 Tina Kidger and Yunfeng Nie
Kidger Scholarship Award Presentation
UKODM 2016
Rutherford Appleton Laboratory
Oxfordshire, UK, 15 September 2016


Award Year 2016
The 2016 winner of the Michael Kidger Memorial Scholarship award is Yunfeng Nie. Yunfeng is a PhD student under the guidance of Prof. Fabian Duerr (2012 Kidger Scholar Awardee) and Prof. Hugo Thienpont at the Vrije Universiteit Brussel. Her research is funded by the Marie Curie Initial Training Network "ADvanced OPtical SYStem design" (ADOPSYS) of the European Union's Seventh Framework Programme (FP7). Included in her continuing research is a new design algorithm for specialty freeform imaging systems. Yunfeng hopes to complete her PhD in early 2018.

The 2016 Kidger Scholarship award was presented to Yunfeng on 15 September 2016 by Tina E. Kidger at UKODM 2016, Rutherford Appleton Laboratory, Oxfordshire, UK.