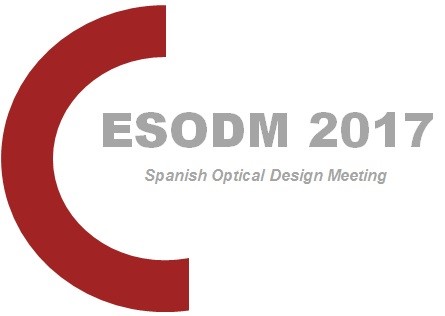 ORGANIZATION & SPONSORSHIP - Tina E Kidger, Kidger Optics Associates, UK, organizer in association with Andrés F. Cifuentes, Director, ASE Optics Europe Ltd and Juan Carlos Miñano, Professor, CeDInt - Universidad Politécnica de Madrid are proud to announce the third Spanish (One Day) Optical Design Meeting, ES-ODM 2017.

This third ES-ODM will be held at CeDInt (Centro de Domótica Integral – Research Centre for Smart Buildings and Energy Efficiency) R&D Center, Universidad Politécnica of Madrid, on the 23 March 2017. We are extremely grateful to CeDint, ASE Europe Ltd, Synopsys - Optical Solutions Group and Kidger Optics Associates for their meeting sponsorship, the key enabling factor in bringing ESODM-2017 to fruition.

SCHOTT WORKSHOP

In conjunction with ESODM-2017, SCHOTT AG of Mainz, Germany will offer a free Workshop on optical glass and special optical materials the day preceding ESODM-2017:

Wednesday 22 March 2017, 1300-1700 on the CeDint UPM campus, Salón de Actos.

Workshop attendees need not be ESODM-2017 attendees.

CONTINUING PROFESSIONAL DEVELOPMENT
(CPD) COURSE IN PHOTONICS
A CPD in Photonics will be held 24 to 28 April 2017 at the University of Strathclyde, Glasgow, Scotland.